Financez l'action de la fondation et faites avancer la recherche sur l'exil et l'accueil.
In France, nearly 30.000 victims of the Ukrainian conflict have entered the country, mostly children, women and the elderly.
A better understanding of the specificities of this exile and its impacts will contribute to a better organization of the humanitarian aid for populations.
Through your donation, you contribute to the emergence of scientific data that will provide invaluable assistance to associations on the front lines of reception and management.
The French Red Cross Foundation needs your support to carry out these research projects.
The team of the French Red Cross Foundation warmly thanks you!
How else can I make a donation ?
Your tax receipt will be sent by postal mail or email as soon as possible.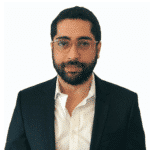 Pour toute question complémentaire, contactez :
Badreddine EL MAROUDI
Responsable de développement
Tel : 01 40 71 16 37