Each year, natural disasters affect nearly 200 million people and 67,000 people are killed. Climate hazards – floods, cyclones, storms – are becoming more frequent and devastating.  With each new disaster, international solidarity is reduced to reacting in chaos to face the emergency.
It is to address these specific, concrete and operational problems that the Foundation has already supported a dozen research projects. Thanks to the support of our donors, this work has led to proposals that will strengthen the work of NGOs and thus avoid tragedies.
The Foundation calls on your generosity to fund new research, as part of our program on risks and disasters related to climate hazards.
Our goal is to:
help the humanitarian sector to reinvent its modes of action, to anticipate crises, and to better support the population.
How else can I make a donation ?
Your tax receipt will be sent by mail at the earliest opportunity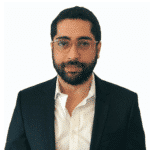 Badreddine EL MAROUDI
Development officer
Tel : 01 40 71 16 37