Throughout the year 2023, follow the Foundation's "special 10 years" EVENTS and PUBLICATIONS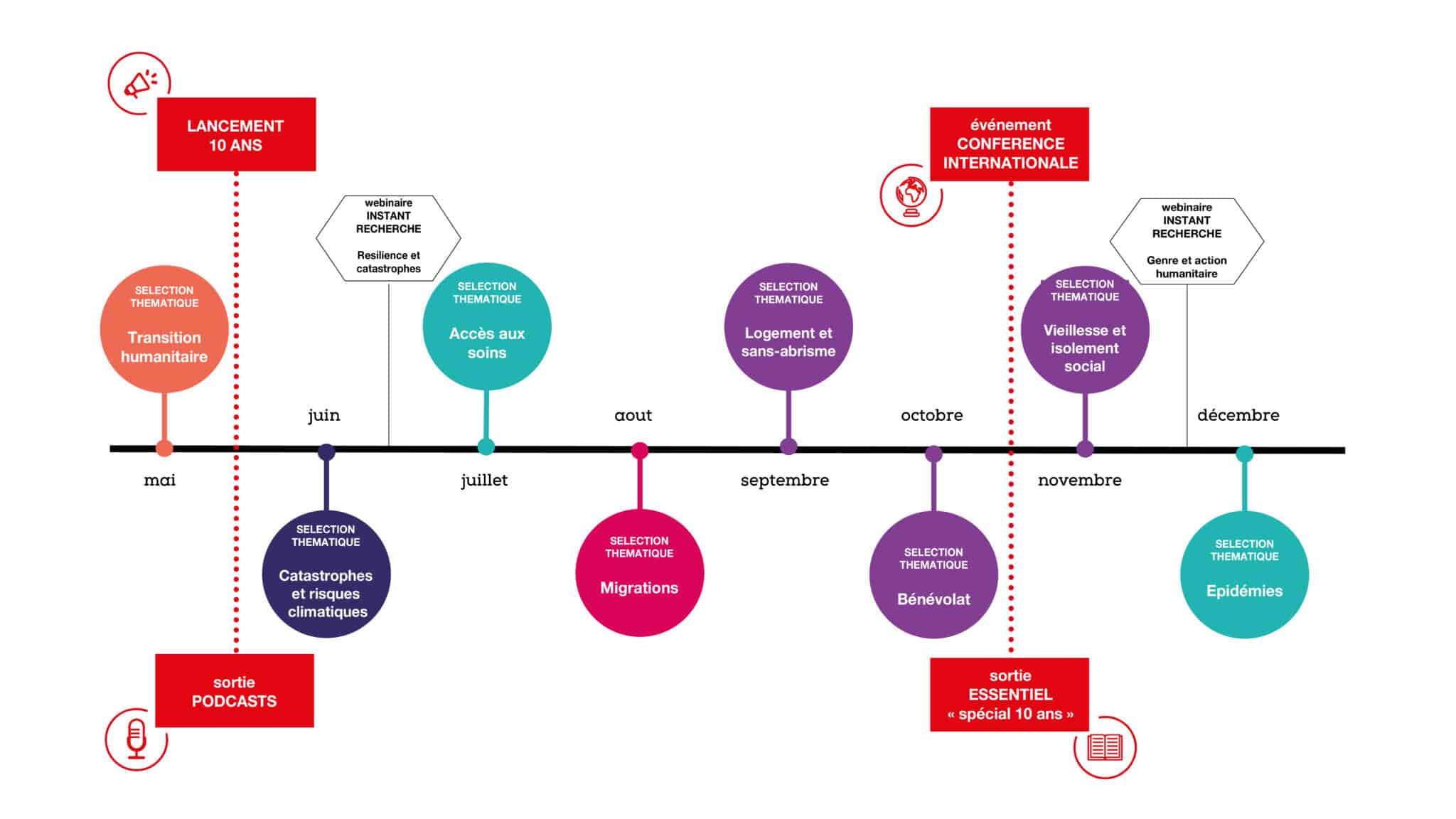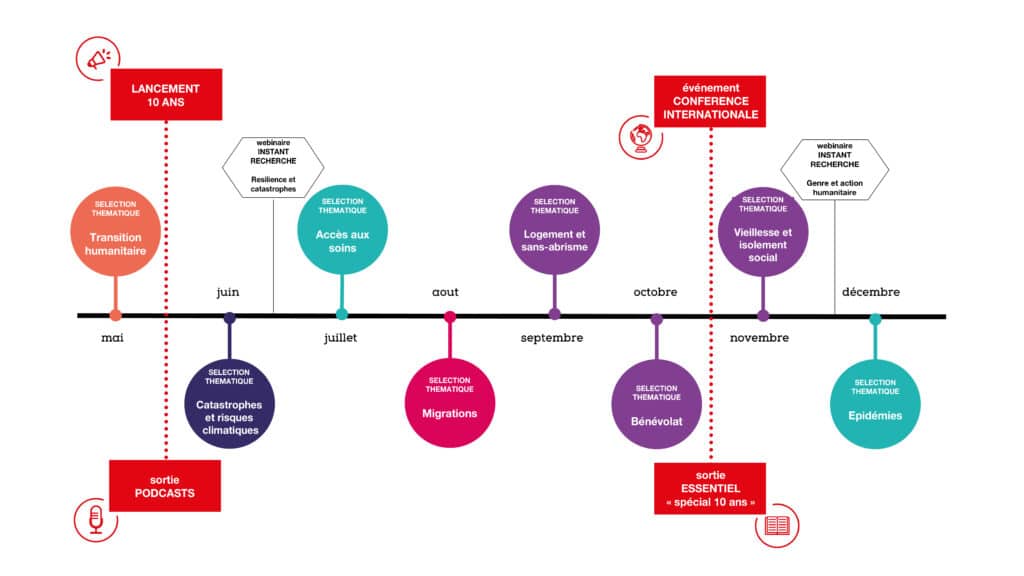 The Foundation launches its PODCAST and gives researchers a voice
Rediscover the ESSENTIAL of 10 years of research in each of our priority themes
Each month, we offer you a selection of our most emblematic works (scientific articles, videos, podcasts, events and meetings).
---
Humanitarian Transition
---
Access to healthcare
---
Migrations
---
Disasters and climatic risks
Take part in our REFLECTIONS on the role of research in humanitarian and social action
Webinars "L'Instant Recherche"
An online scientific debate on Zoom with specialists in the field. Open to all, with registration.
"Resilience & disasters" on 6 June from 5pm to 6.30pm (registrations will open soon)
"Gender and humanitarian action" in November (exact date TBC)
International Conference "Humanitarian Transition: the state of a crisis-tested notion"
In 2023, the Foundation is celebrating ten years of research at the heart of vulnerability in France and abroad. To mark the occasion, it is organizing an international conference in Paris on Thursday October 26, in partnership with the IRD and Sciences Po's School of International Affairs.
This conference will be the culmination of a series of events and publications throughout 2023, with the aim of taking stock of ten years of research and looking to the future. Throughout the day, 5 thematic roundtables will examine the concept of humanitarian transition in the light of recent major crises. The publication "L'Essentiel, 10 ans de recherche au cœur des vulnérabilités" (The Essential: 10 years of research at the heart of vulnerability), bringing together elements of capitalization and avenues for better understanding and action, will be officially launched on the same day.
This is an invitation-only event. You can register to attend remotely.