Can physical and sports activities be an effective tool in the fight against social isolation of young people in situations of exclusion? To tackle this question, Julie Duflos, doctor in STAPS[1] and researcher in sociology, laureate of a research fellowship from the Foundation, accompanies and analyses an experiment carried out in Arras aiming at facilitating access to these activities for the most precarious groups.
Can you describe the project in which your research takes place?
The research is part of a program that offers physical and sports activities to people living in extreme poverty. The project, implemented in Arras (France), associates the Sports Office, a training organisation and several non-profit back-to-work organisations. It consists of organising sessions of various physical activities, yoga classes, soccer matches or others, directly in the reception centres. We know the virtues of sport on physical and psychological health. In this case, the program also aims to re-establish a weakened or broken social link, to develop self-esteem, to encourage mutual aid and trust between partners, and to help the participants re-establish codes and rules, as well as a taste for effort. Homeless people suffer from a kind of self-abandonment, they lose awareness of their bodies and time. Sport should allow them to find their place in a social space.
So the point for you is to evaluate the impact of this programme?
It is not possible to rigorously quantify the impact of such a programme. One cannot determine the increase in the percentage of people's mobility, for example, when only one session per week is offered. My role is rather to understand and relate the feelings and motivations of the participants. What are the elements that condition their participation? How do they judge and experience the unique opportunity offered to them?
Without this survey work, we would not have clear feedback on their expectations. It is very difficult to predict the level of participation or to draw conclusions. Sessions are announced; in some cases, registration is required. But there is little stability in the groups. Some centres or facilities are more successful than others at engaging participants. Other parameters impact on the level of participation: the participants' age, their specific difficulties, the nature of the activities proposed, which can range from Mölkky to create a relaxed and friendly atmosphere, to gentle gymnastics for well-being, to team sports. In the end, it is a question of having tangible elements to refine and better target the programme.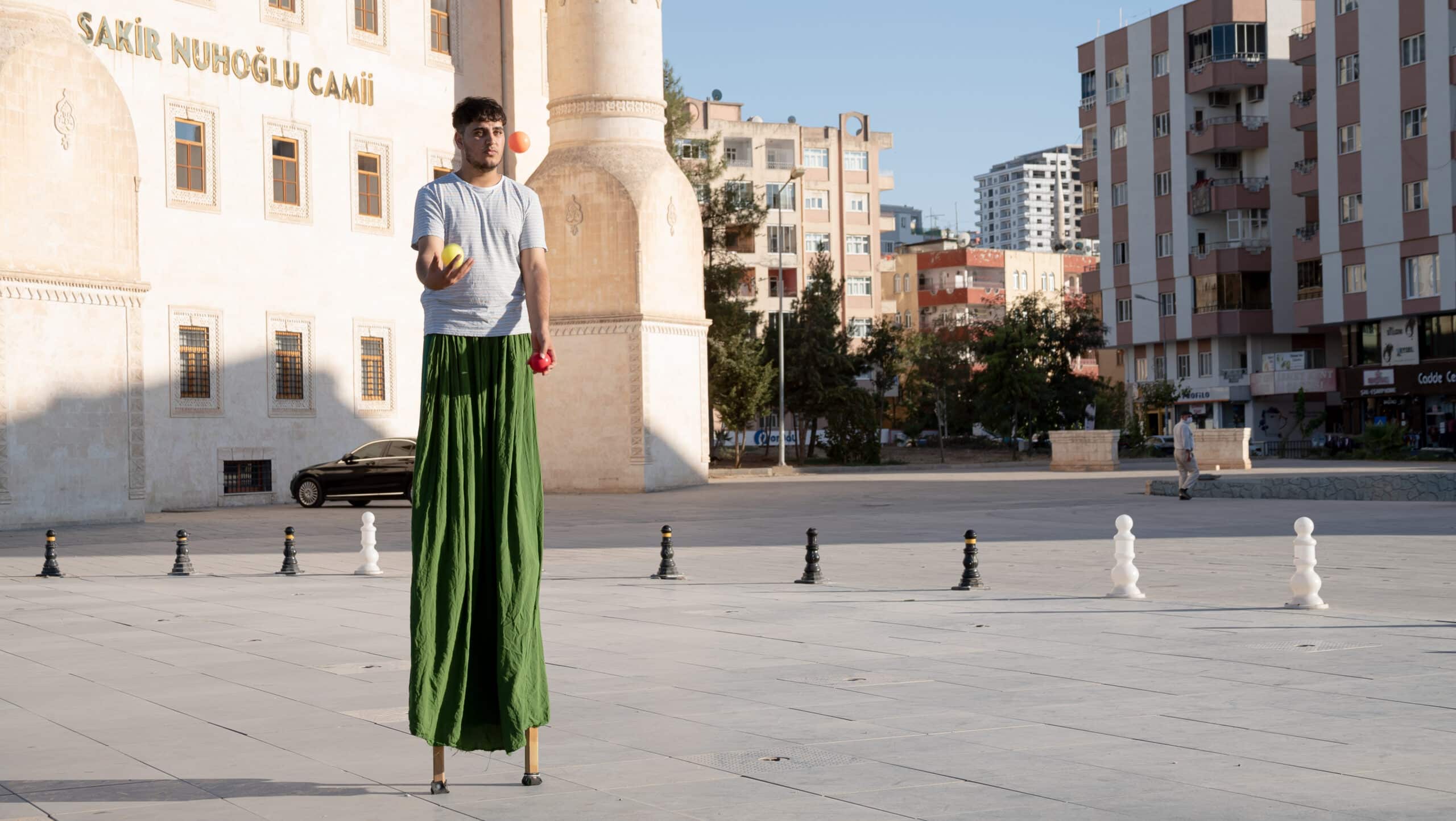 How do you conduct this and what data have you already collected?
I attend the sessions regularly so that I can be part of their lives or even bond with them. I observe how they behave: their laughter, exchanges, signs of frustration or suffering. At this stage, we can already notice changes: a taciturn and withdrawn participant who starts to communicate and joke.
Eventually, the goal is to be able to conduct biographical interviews to learn about their life history and relate it to their perception of the activities. It takes some time to be accepted. With this in mind, I do one or two half-days of volunteer work at the day care centre, to help with procedures, resume writing, or just listening to them. Homeless or excluded people sometimes find it very difficult to express what they are feeling. Some say that the activities allow them to "think about something else" or "clear their head". Anxiety is very present. One participant found it challenging to close her eyes during yoga. Others mention a physical well-being or, on the contrary, pain. With people suffering from obesity or Parkinson's disease, physical activities are more like a challenge against oneself. In this respect, the fact that activities are carried out in a welcoming environment and in the company of others, removes certain obstacles in terms of self-image.
Your study started a few months ago. What are the next steps you are considering for your research project, in the short or long term? Have your objectives changed?
As part of the study I am conducting, I need to develop and administer a questionnaire on social ties. It would also be very interesting to follow up with the participants over the long term. Especially since this topic allows us to get in touch with people who usually don't share much.
As for the programme, the study should lead to make it permanent and to better target the offer so that it can be adapted. The idea is to extend it to other territories and to other publics – which is already underway: migrants, refugees, addiction victims, beneficiaries of the Restos du cœur… Ideally, it would also be necessary to build bridges to facilitate access to the sport-health centre and even to sports organisations. We can see in this system the ambition to contribute to resocialising excluded people. But, at the origin of the project, there is first of all a will to reduce inequalities and to democratise access to sports and cultural activities. People who are excluded from society are deprived of these activities, even though they are just as essential to them as to the rest of the population.
[1] Sciences et techniques des activités physiques et sportives (Sciences and techniques of physical and sports activities)
Top photo credit: Italian Red Cross