During its Annual Meeting on October 4 at the Condorcet Campus Conference Center, the Foundation awarded its 2022 research prizes. Three winners with exemplary careers were honored, two prizes of €3,000 and an honorary prize.
Dr Milena Jaksic
Research Award of € 3,000
Ms. Milena Jaksic is a research fellow at the CNRS, and currently a researcher in sociology at the Institute of Social Sciences of Politics in Nanterre.
She was awarded the prize for her research work in sociology and anthropology of violence, with a particular focus on the testimonies of child soldiers and policies to combat human trafficking.
The award was presented to her by Christine Robichon, member of the Board of the French Red Cross Foundation and former French ambassador.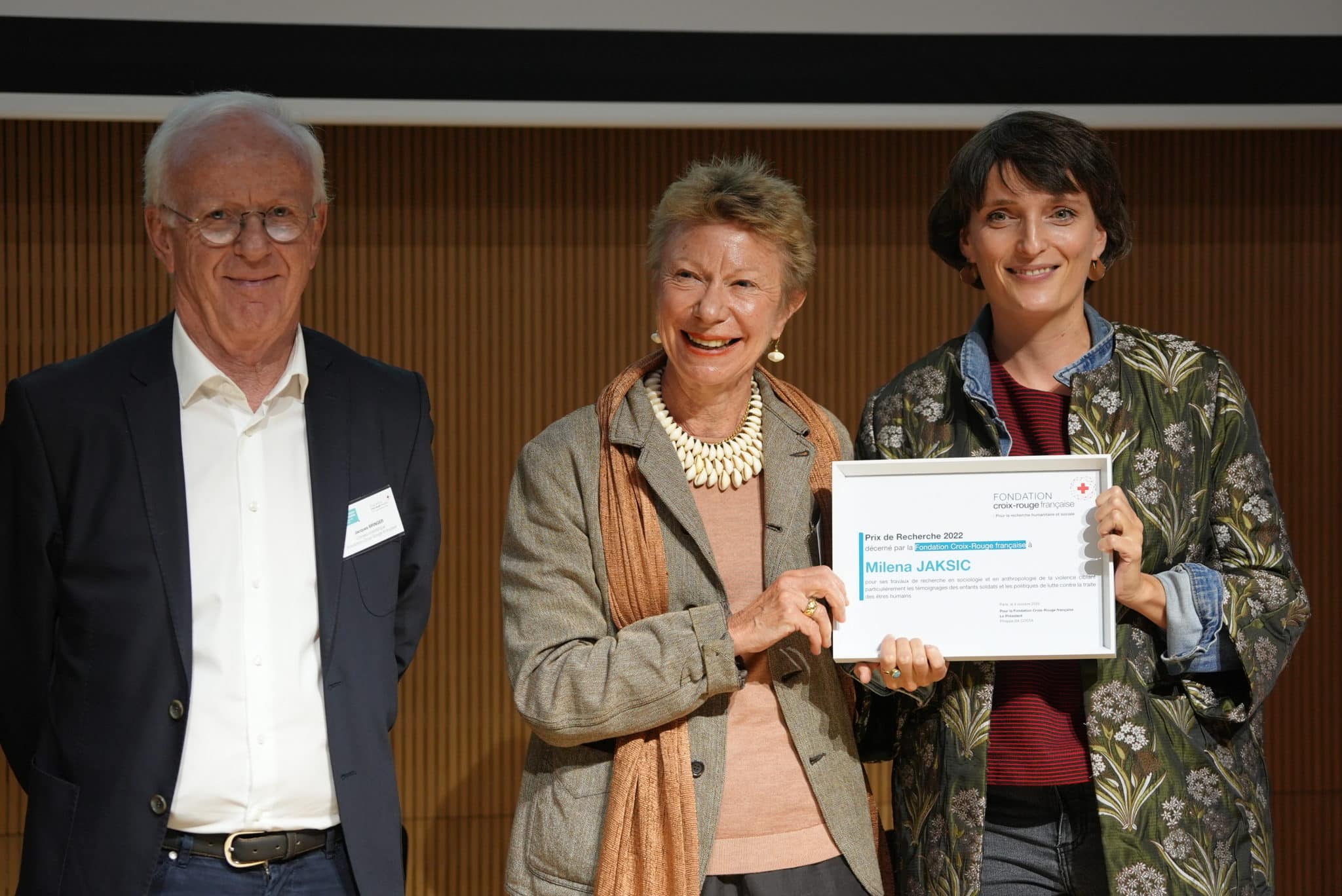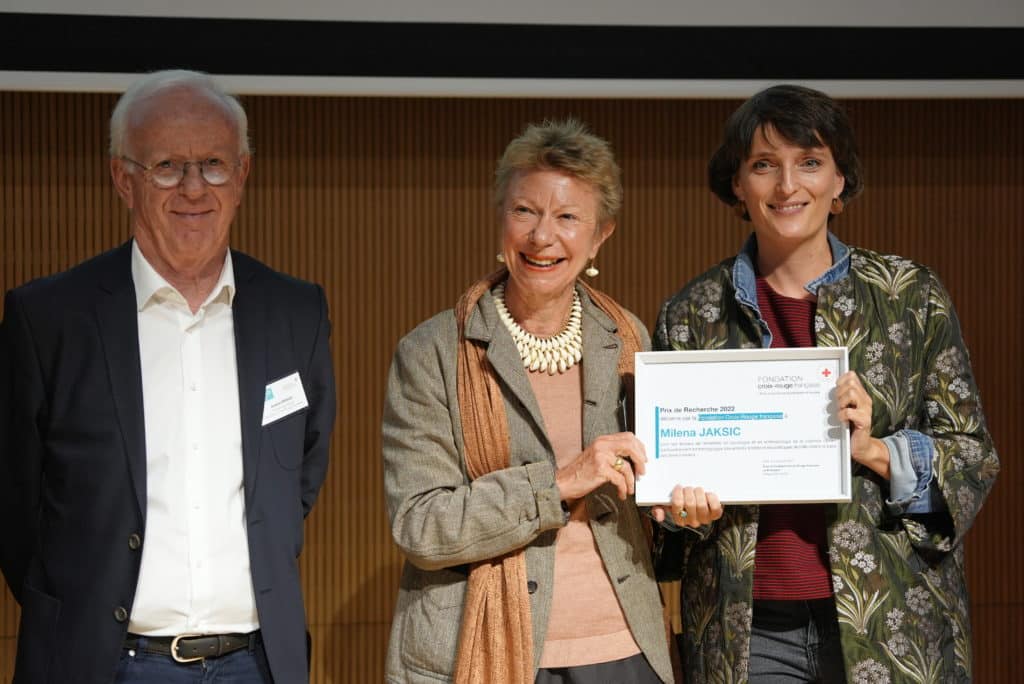 Dr Marion Fresia
Research Award of € 3,000
Ms. Marion Fresia is a professor of anthropology and co-director of the Institute of Ethnology at the University of Neuchâtel, Switzerland.
She is being awarded for her research in anthropology on contemporary modalities of protection, hospitality and solidarity towards people fleeing situations of war, violence or persecution.
Her grant was presented by Francis Akindes, professor of political and economic sociology at the University Alassane Ouattara of Bouaké (Côte d'Ivoire) and vice-president of the Foundation's Scientific Council.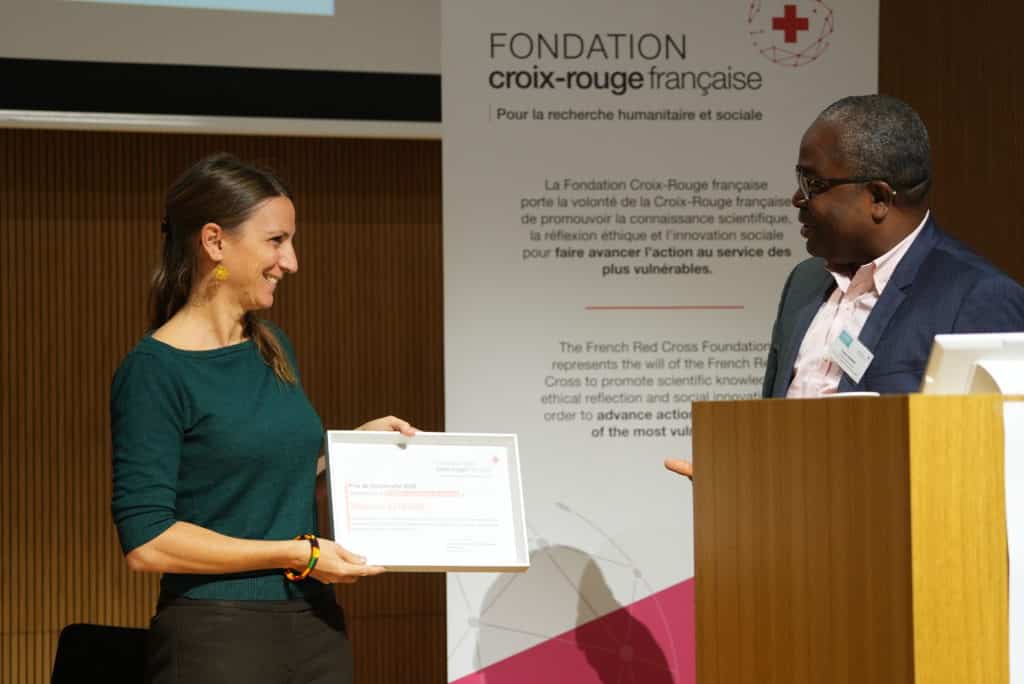 Michel Agier
Honorary Award
Michel Agier is Director of Studies at the École des hautes études en sciences sociales (EHESS) where he is a member of the Centre d'études des mouvements sociaux (CEMS). He is also director of research at the Institut de recherche pour le développement (IRD).
He was awarded the prize for his entire career devoted to the anthropology of displacement and for his work on the conditions and places of exile, particularly displaced persons, refugees and migrants in humanitarian contexts.
The award was presented to him by Eric Delaporte, physician (PUPH) at the Montpellier University Hospital in the Department of Infectious and Tropical Diseases and professor of infectious diseases at the University of Montpellier.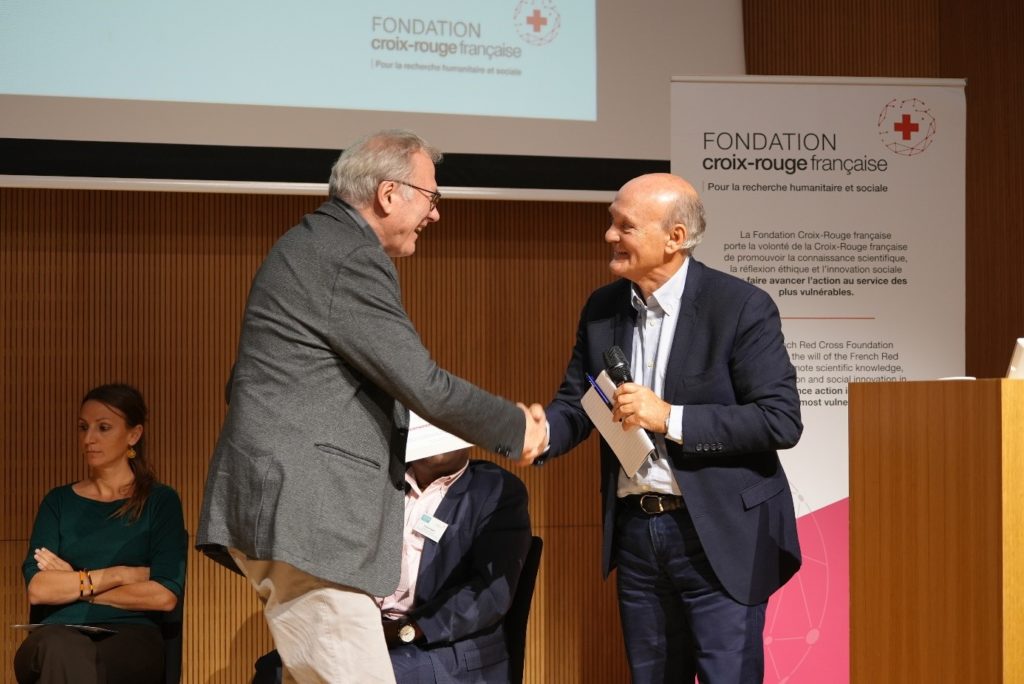 About the Foundation's research prizes
The French Red Cross Foundation's research grants aim to promote scientific work that has already been completed or innovative lines of thought devoted to humanitarian and social issues, both in the North and in the South.
Open to all disciplines of the humanities and social sciences and to all nationalities, they reward scientific excellence and human commitment, promote scientific knowledge, ethical reflection and social innovation to advance action in the service of the most vulnerable.