The Foundation just signed a partnership agreement with AUF (Agence universitaire de la Francophonie), the world's largest academic network.
AUF is the operator for higher education and research at the Sommet de la Francophonie. It brings together more than 900 university institutions in a hundred or so countries that share a common working language: French. Its mission is to foster solidarity between institutions of higher education and research, for the implementation of projects impacting concretely the university system.
The signature of this framework agreement intends to develop tangible and lasting collaborations between our two organizations who share common convictions:
foster interactions between civil society and universities;
support Francophone research and its impact globally;
develop university cooperations with the Global South.
AUF and the French Red Cross Foundation have already been working together on several occasions in various countries of the Francophonie. Consequently, the purpose of this framework agreement is to formalise and broaden the scope of the partnership.
Virginie Troit, Director of the French Red Cross Foundation, and Jean-Paul de Gaudemar, Rector (President) of AUF, signed the framework agreement on 11 April 2019 in Paris, at AUF offices, in the presence of numerous AUF staff.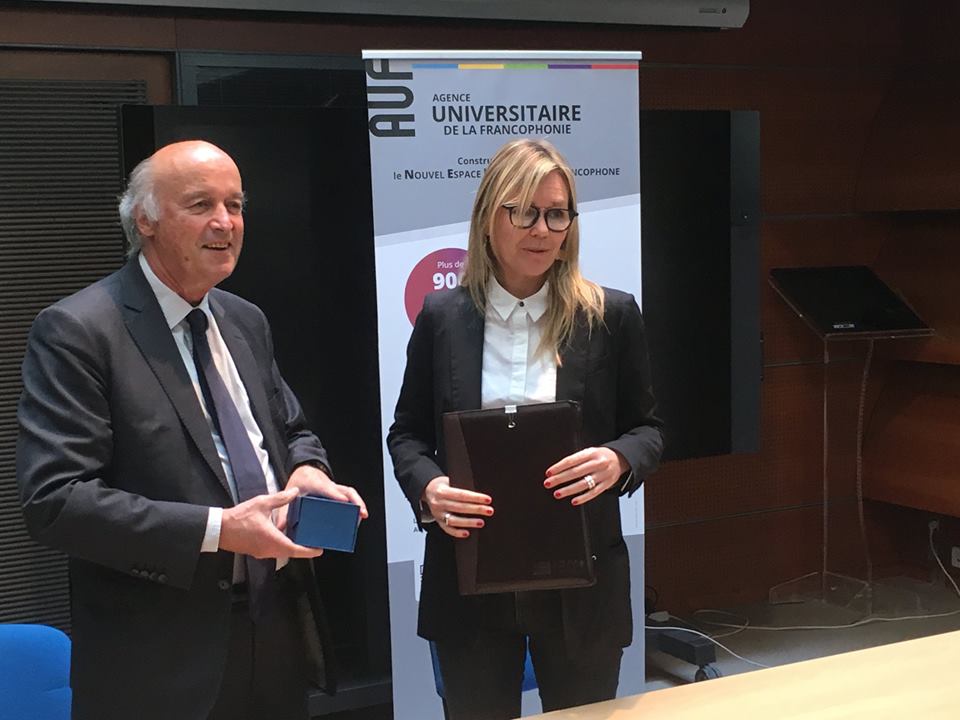 To know more about AUF (in French)