Issue #10 of the Review Humanitarian Alternatives is out!
Cities: a new humanitarian field
The 10th issue of the Review Humanitarian Alternatives has been released this month with a special focus on "The urban bomb: which impact for humanitarian workers?"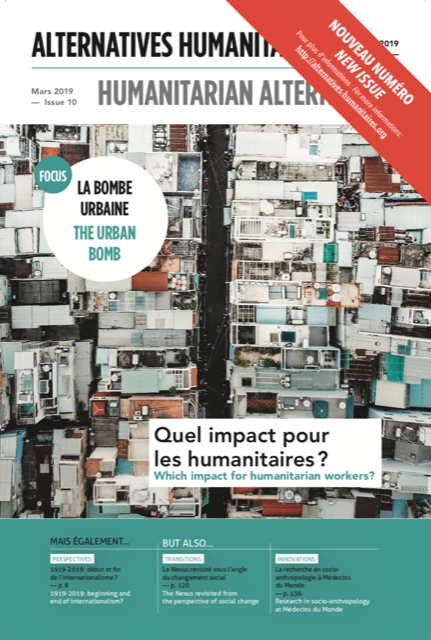 To view the entire contents and read the on-line articles, please click here
You can as well subscribe yearly or buy the different issues on-line. Please visit the subscription page
The next issue, to be released in July 2019, will focus on "Humanitarian aid and climate change". You are an actor, a researcher or an observer of the international humanitarian community? You can propose a paper
Enjoy your reading!