Jean-Pierre Turchini is the vice president of the French Red Cross's Délégation territoriale Métropolitaine Aix Marseille Provence. He welcomed and accompanied the research project carried out by Emilie Mosnier* and Olivia Nevissas on the impact of the Covid crisis on volunteers. He shares his vision of the subject and his thoughts on the usefulness of research for changing practices.
How was this research received by the PACAC Red Cross (Provence Alpes Côte d'Azur et Corse) and by its volunteers?
Jean-Pierre Turchini: we always welcome new insights. Research forces us to reflect, and to ask questions. The topic of the study had already been established: we wanted to evaluate the impact of the Covid crisis on volunteers and understand how they were reacting in this dangerous situation, in this alarming environment. We quickly selected volunteers and Olivia Nevissas was able to begin her interviews from the very first stages of the strict lockdown, both with active volunteers and with others who had been forced to stop. The volunteers understood the process. We already ask a lot of them: to be accountable, to submit reports… They complied with the exercise very easily.
Does the management of volunteers present difficulties, particularly in times of crisis?
JPT: I have been a volunteer myself for the Red Cross since 1975… I think that the management of volunteers is relatively easy. It is a question of inspiring people. From the beginning, volunteers' motivations and relationships to others are different to those of employees. We are here because we share values and ideas, even though we know that volunteering is never completely free. Everyone comes looking for something: an occupation, social ties, recognition…
Nevertheless, the Covid crisis has highlighted a number of challenges. On the one hand, some volunteers were scared, felt vulnerable and may not come back. On the other hand, we received an enormous influx of new volunteers during the first lockdown, who did not come back afterwards, for timetabling reasons or for other reasons. But those who suffered the most from the crisis were undoubtedly the volunteers over 70, who were kept at a distance. The philosophy of the Red Cross consists in preparing ourselves to face up to crises. It was as if we had taken away what they had been preparing for for so long. Finally, there is an uncertainty that weighs on volunteers whose activities have been suspended for ten months now.
As a result, the question of the impact on volunteers active during the crisis is very interesting. But I worry that the Covid effect on volunteer engagement may be long-lasting and prove to be even stronger and more negative after the crisis. Perhaps an extension of research on this topic would be useful.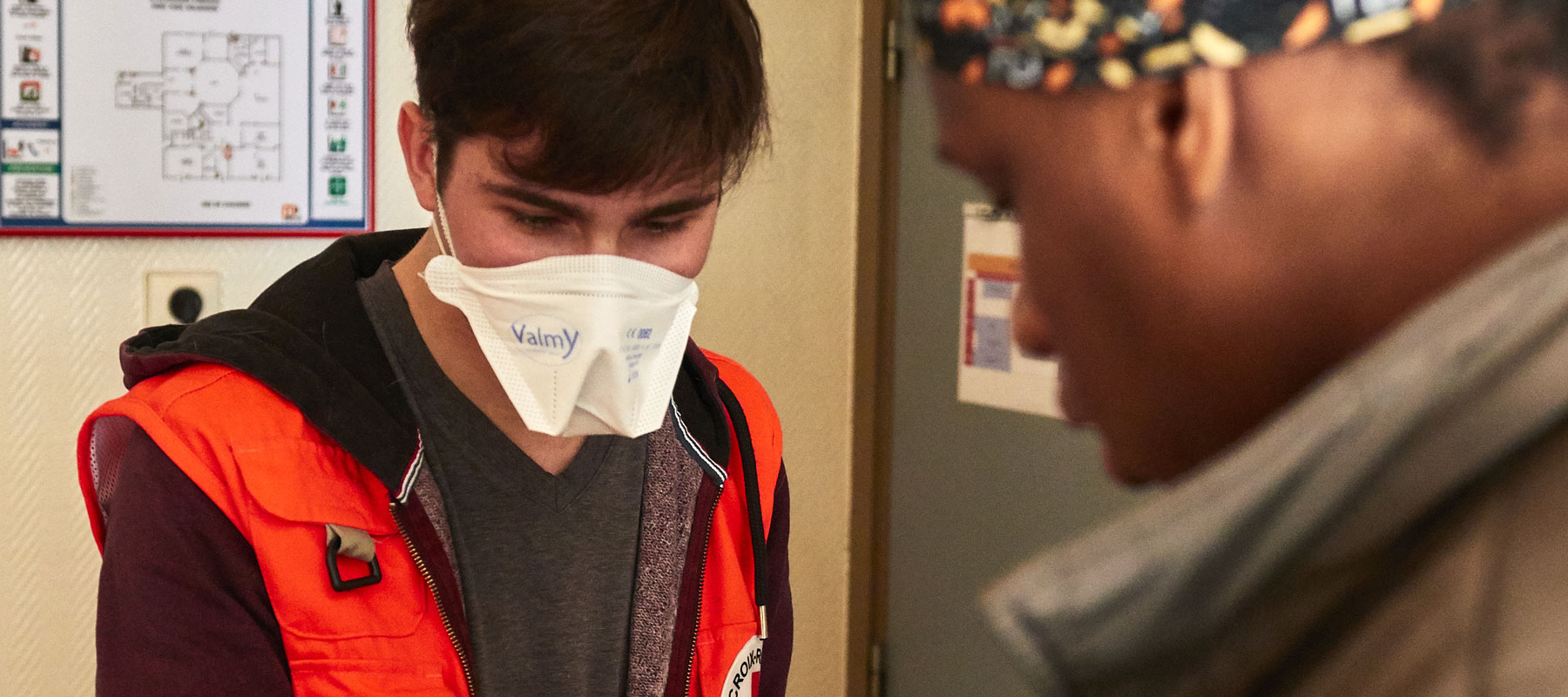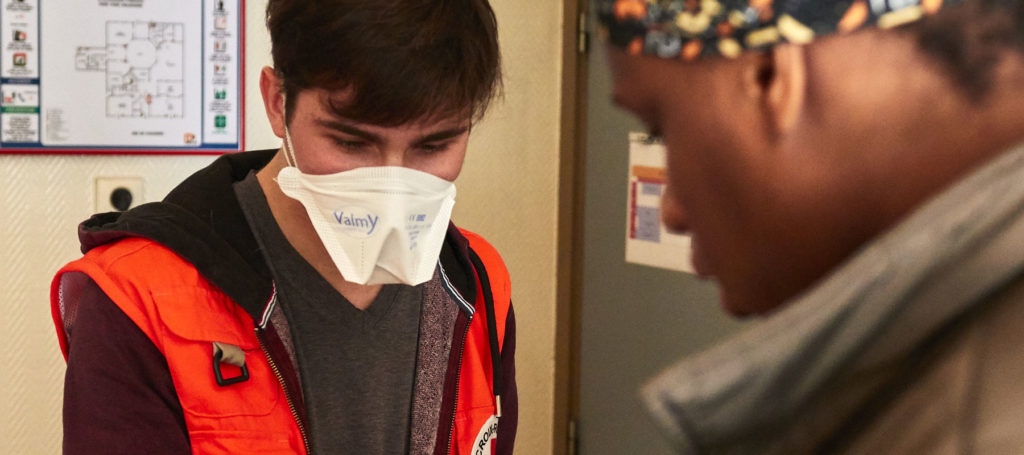 What are the initial insights from the research, and do you think that they might have an impact on the development of practices?
JPT: we received an intermediary report and a presentation of the first observations. As a field worker, I am looking forward to reading the conclusions, which should be submitted at the beginning of 2021. The external perspective of a specialist is always welcome, and crises are springboards to learn and evolve. For example, after Rwanda, psychological support systems and accompaniments for returning humanitarian workers were put in place. These practices have since become standard practice. With Covid, we can also see that the digital tools have evolved, especially with regard to the welcoming and training of new volunteers. This is no doubt something that will be here to stay.
In terms of changes to the organisation, the decisions are not made by the PACAC branch, but by the French Red Cross. It is at that level that the practical consequences will be drawn. Nevertheless, research can help us to become aware of certain problems, and to adapt our practices individually. Emergency situations will emerge again after Covid. For example, when you intervene in the Roya Valley that was devastated by mudslides, the conditions are such that you cannot take everyone. We need to find a way of acknowledging and valuing volunteers who do not go, and better guard against this feeling of being left out. These research projects have the merit of pinpointing things that are in plain sight, but that we cannot see when we've got our noses to the grindstone.
Photos : ©Croix-Rouge française